My art is inspired by the sights, sounds, flavors and textures of the American South.  Whether portraying a Delta blues master, hillbilly yodeler, Carolina mountain vista or Georgia coast sunset, my work features the rough hewn, ragged edges of Dixie itself.  I use barn tin, both old and new, plywood, barn wood and other found objects as my canvas and oil and acrylic as my media.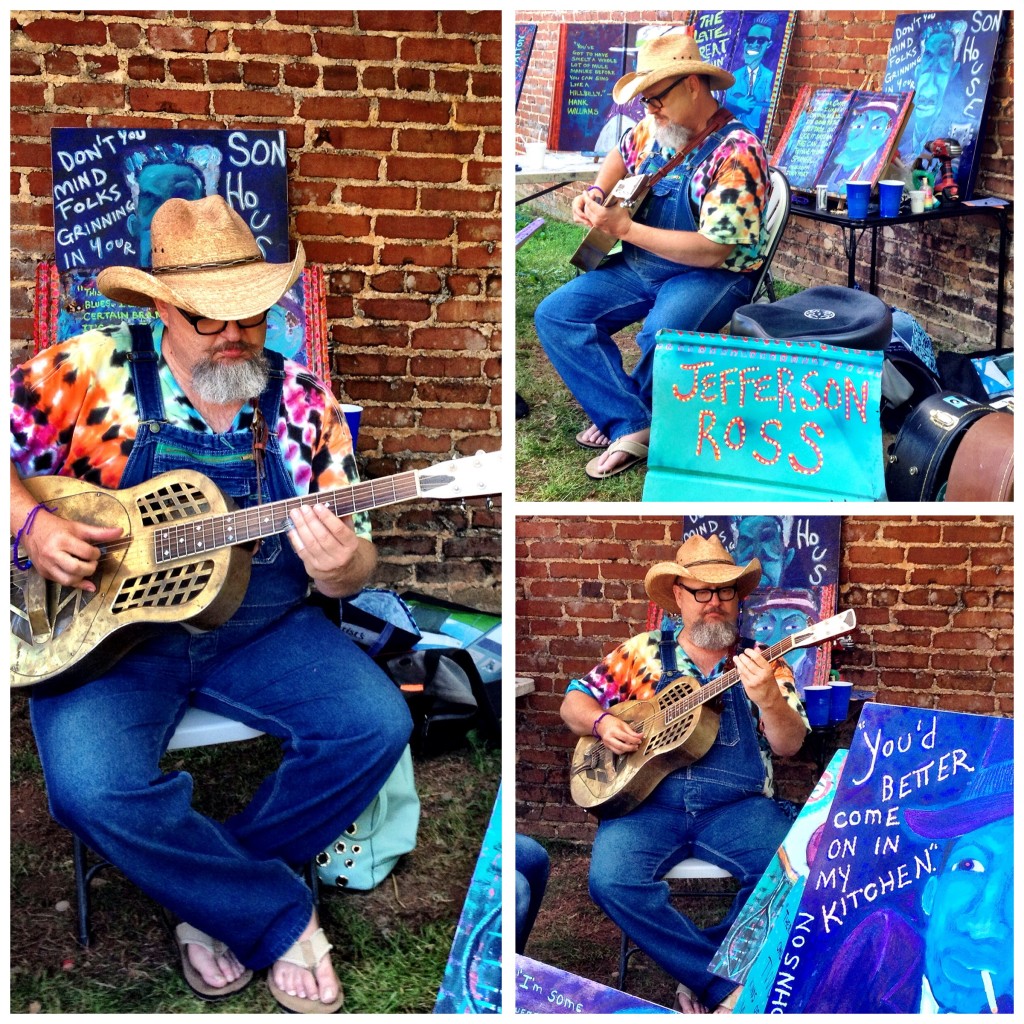 My music portraits are all painted in various shades of blue.  My thinking is, whether an artist is Caucasian, African-American, Native American or whatever….it's all about the blues..the integrity of the music…not skin color.  I have a soft spot for Delta icons like Mississippi John Hurt, Robert Johnson, Muddy Waters and so on but I also love the blues that lives in Country and Folk and Gospel Music.  Legends like Hank Williams, Bob Dylan, Sister Rosetta Tharpe and Johnny Cash show up in my art from time to time.
Southern landscapes and seascapes are featured as well.  I use the rust on the barn tin as another level of texture and color and the holes often have surprises behind them.
I'm a working musician and singer/songwriter as well and I believe that the music informs the art and the art informs the music. I'm an apprentice the wonderful workshop of craft and inspiration and count myself blessed that my work is finding so many loving homes.