A house concert is one of my favorite venues. It doesn't get any better than sharing stories with soon to be friends.
What is a House Concert?
A great house concert is a bringing together of an artist, a host, and their friends. It can be a lot of things but most house concerts are: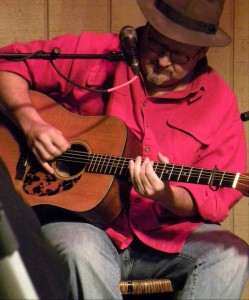 Held indoors and on weekends
Attended by 20-50 people
Paid for by a $10-$20 donation per guest (to the performer)
Include light snakes, beverages or a pot-luck dinner
Attended by the host's friends, neighbors, co-workers, and maybe a few fans of the artist
Attended by a 25-60 age group
Performed by solo acts, duos and small groups
Performed with a very little sound system or now amplification
Performed in two, 40 minute sets with a 20-minute break
Known to house and feed the artist for the night
Concert's in Your Home is a great site full of helpful information for both hosts and artists and offers a free HOW TO HOST A HOUSE CONCERT guide.  You can find here.
CLICK HERE to read the American Way article on House Concerts.
How to Book Jefferson Ross for your Next House Concert
To book Jefferson Ross for your next house concert please contact Jefferson (at) JeffersonRoss (.) com